vTime Games Partners with Team17 and Paw Print Games on Border Bots VR
Rachael Dingwall / 7th Aug 23
vTime is ecstatic to share news on the partnership with Team17 Digital and Paw Print Games through our new gaming division, vTime Games!

"After almost a decade developing social spatial experiences, we're excited to bring our team's rich gaming heritage to the forefront with vTime Games. We can't wait to share more about Border Bots VR soon." Steve Craft, Director, vTime Games

Developed by vTime Games and published by Team 17 Digital, Border Bots VR is a single-player simulation-puzzle game set in an absurd, robot-led future. 👀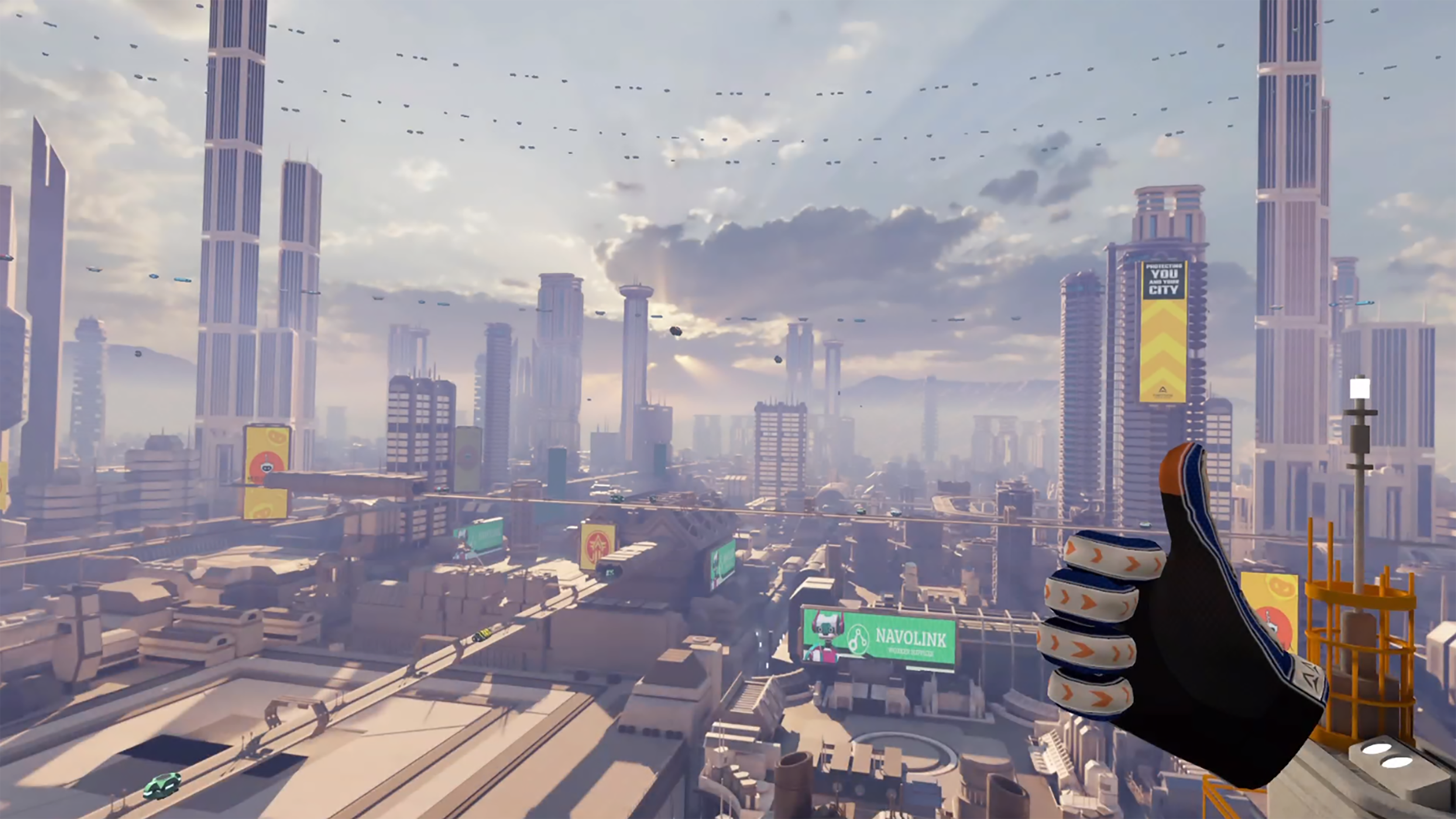 The game takes the player on a raucous journey in the world of a human border agent stationed in a futuristic robot-led mega city. 🤖
Players must juggle an assortment of rules and regulations, root out contraband, and master a wide array of quirky gadgetry in a riotous race to correctly process robots through the border. ⚠️
Alongside a host of friendly assistant AI and mechanical denizens…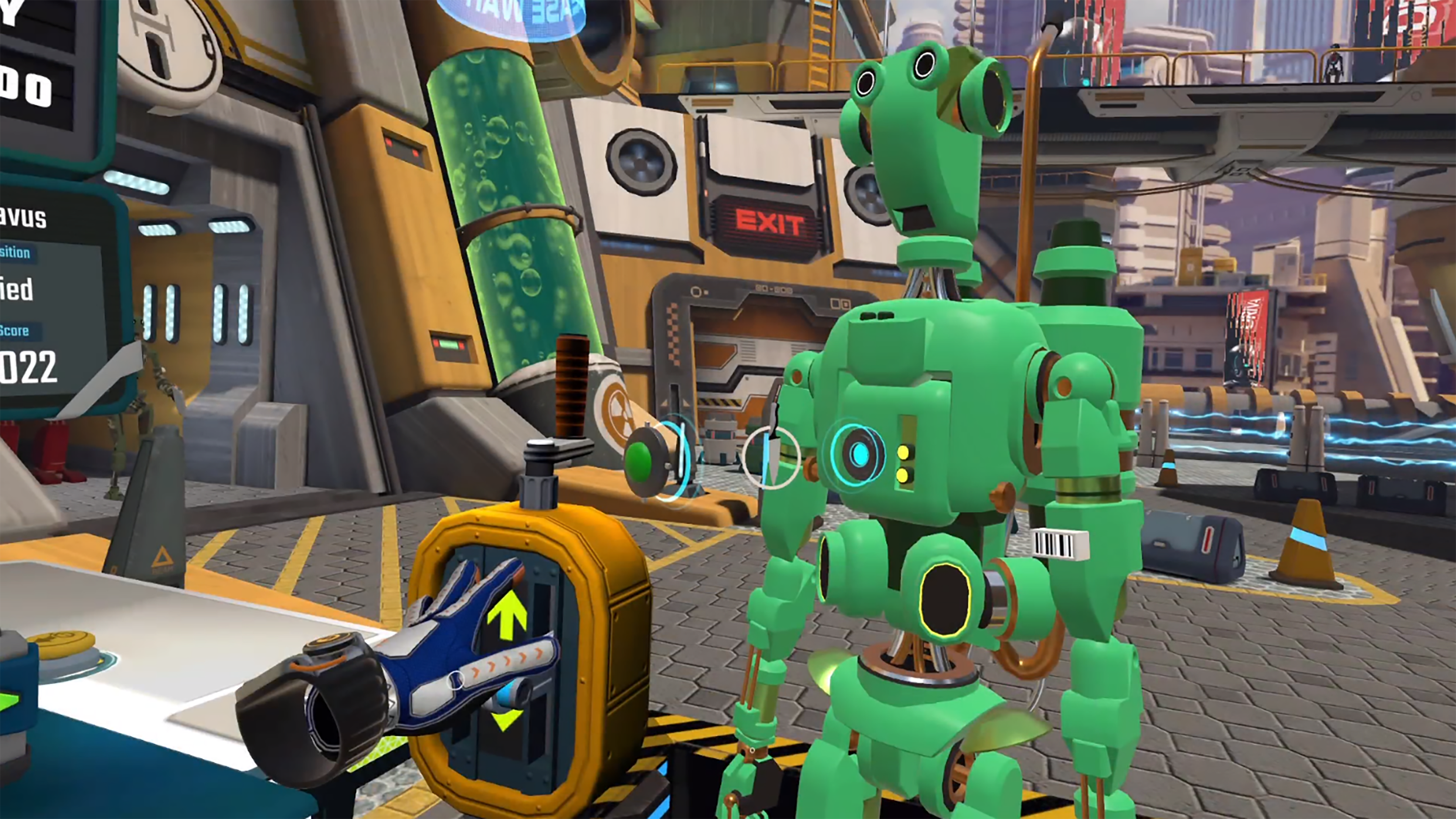 Key Features
Analyse: Check documents for discrepancies and robots for unauthorised modifications while confiscating forbidden items.
Utilise: Ensure a hard day's work with an array of handy gadgetry such as a 3D Printer, Barcode Scanner, and Contraband Detector.
Corporatise: Rise up the corporate ladder by purchasing upgrades, gadgets, and booth enhancements, and keep an eye on the competition with performance review leaderboards.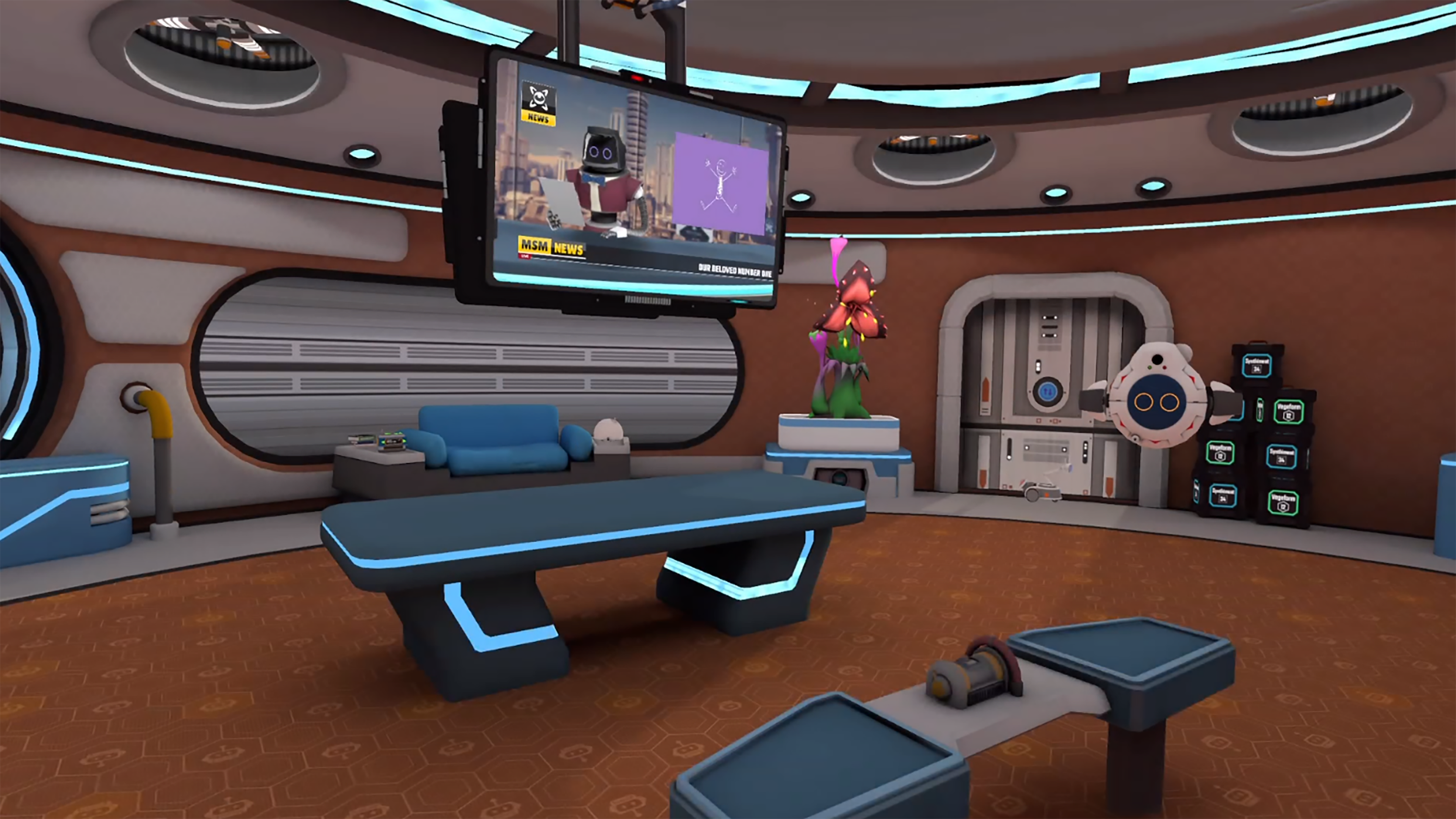 "We're thrilled to be working with both Paw Print Games and vTime Games to continue our journey into the world of VR. Border Bots VR's light-hearted, detail-oriented approach really appealed to us and we look forward to helping the team deliver players a unique VR experience." Michael Pattison, Chief Executive Officer, Team17 Digital
Prepare yourself for a narrative adventure filled with laughter, friendship, and rivalry! To keep up to date with all things Border Bots VR, wishlist the game on Steam and follow it on Twitter.
---