How to Use vTime XR Theaters
Daniel Sefton / 17th Jul 20
How to Use vTime Theaters
To access our new theaters feature, you first need to navigate to the menu using the menu ball. If you're using vTime XR in…
Virtual Reality Mode: Tilt your head upwards until you see the menu ball, and depending on the device you're using, either select it using your controller or hold your head in this position for a few seconds until the full menu appears.
Augmented Reality and Magic Window Mode: The menu ball will already be in the top right corner of your screen, just tap on it to bring up the full menu.
2. You'll now see the full menu – your profile image will be in the centre surrounded by several icons. Select the theaters option.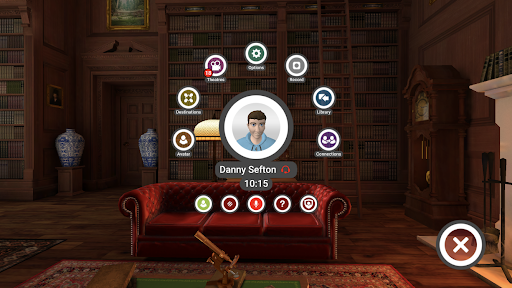 3. We have multiple theatre destinations for you to choose from, each featuring different videos for you to enjoy.
Destinations include…

The Sports Bar: A warm and welcoming tavern where you have the best seats in the house for viewing our giant projector screen.
The Video Bowl: A Roman amphitheatre bringing the atmosphere of an outdoor cinema into your own home.
The session host will be in charge of selecting the destination and the video content.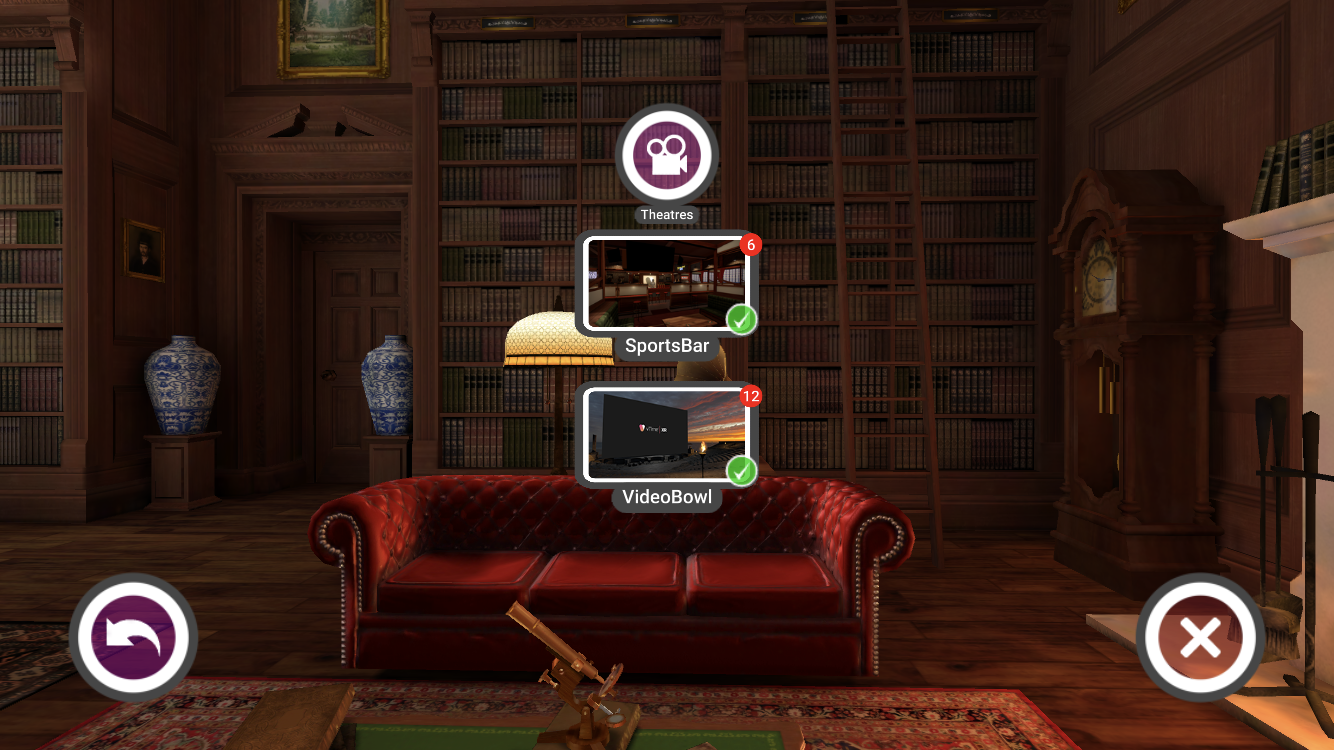 4. Select your preferred destination, and if it's your first time visiting, the destination will download to your device. You can then access our video content by selecting the Browse Videos icon.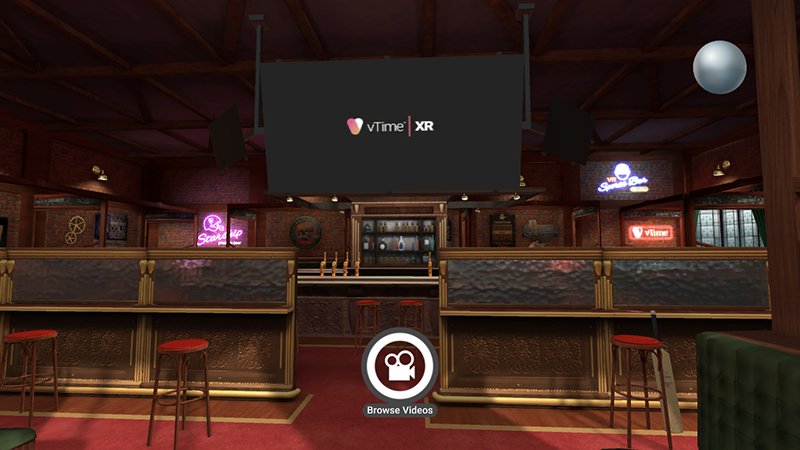 5. You will then see a menu displaying the videos that you can watch in that destination. Thumbnails for videos that you haven't seen before will have a red circle in the top right corner that disappears when you watch the content.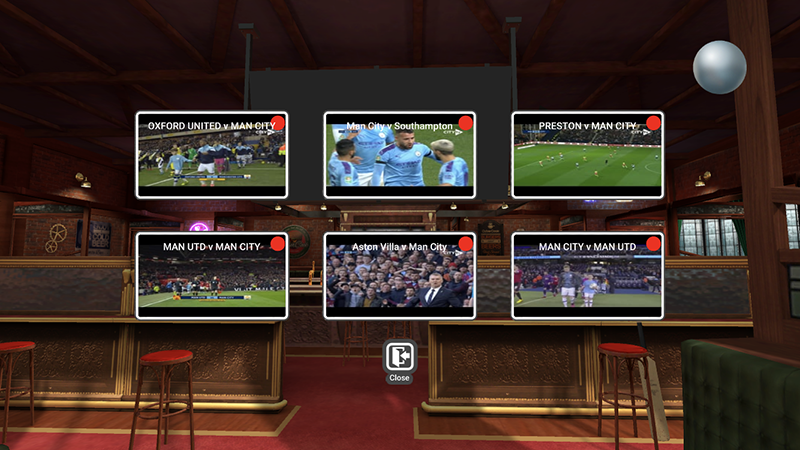 6. Select the content that you're interested in and you'll see some more information including the title, description, category, length, and a comfort rating. When you're satisfied, you can select the play icon in the middle of the video thumbnail and it will begin to stream to the screen in your destination.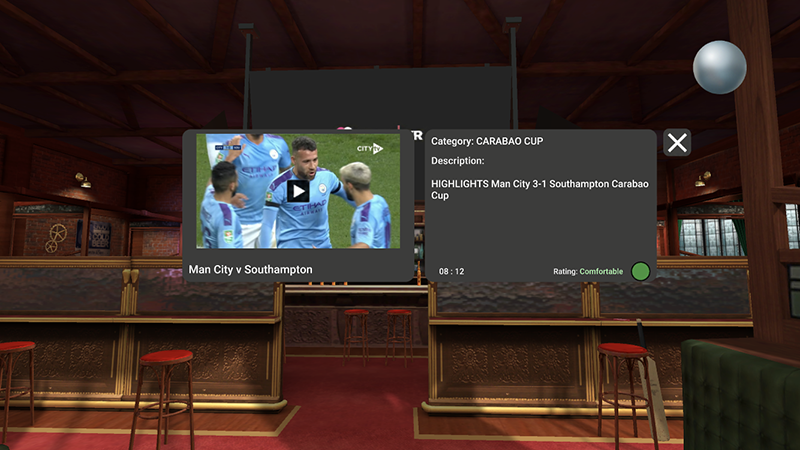 7. You can pause, rewind, fast-forward, and stop the playback of the video using the buttons beneath the seek bar.
You can also adjust the volume of the video by selecting the sound icon to the right of the seek bar, using the left and right arrows to decrease and increase the volume respectively.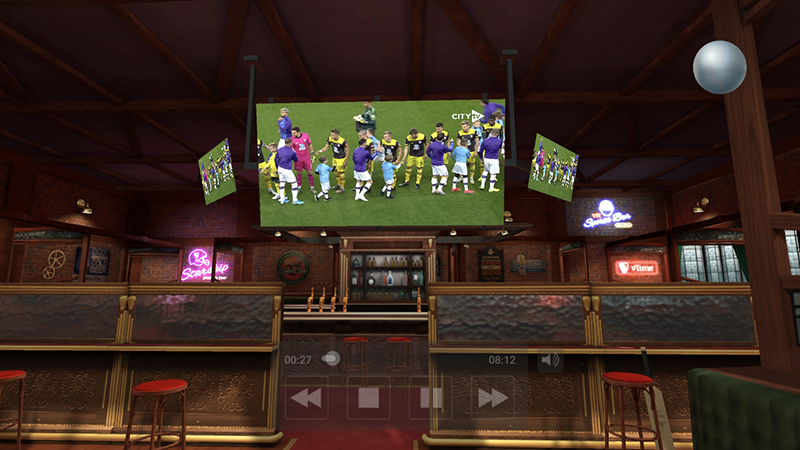 Please do not record or stream your session while playing any of the videos in the theatre.
8. To exit a theatre destination, locate the menu ball once again, and select theaters to take you back to the theatre menu.

Don't forget to take some group selfies and send them to @vTimeNet on Twitter or /vTimeNet on Facebook.

Happy watching!
---