How to customize your vTime avatar
Vicky Roberts / 8th Sep 16
vTime allows you to express more of what makes you unique with our avatar customization system. Learn how to use our customization suite to create your avatar here. 
You can reflect your age, your body size and shape, even small details such as eye shape and face length, all to make a more realistic you. To learn more about our system, watch our handy video, or read the guide below.
To modify your avatar, open the menu and select 'Avatar'. If you haven't created an avatar yet, you'll be presented with some preset faces to help you get started. If you've already created an avatar, you'll be asked if you wish to modify your current one or start again.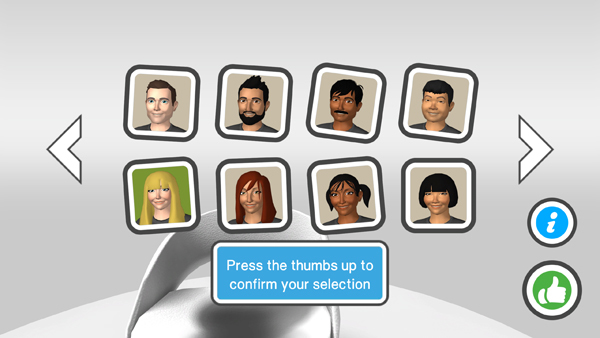 After you've chosen, hit the 'thumbs up' button to select.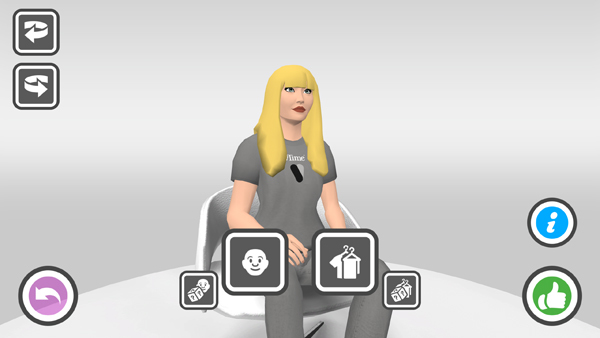 Don't worry, you'll be able to change everything later if you don't like it!
First, let's modify the avatar's face and body shape. Select the face icon to get started.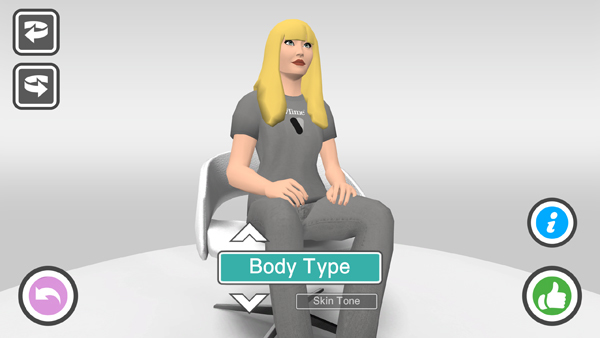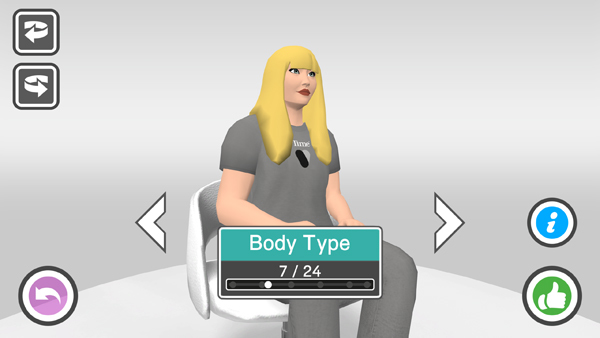 Select the Body Type tab by tapping on the tab.There are 24 options to choose from. Scroll through until you find the shape that's most you. There are six main shapes, with four weight options – from thin to full-figured.
All customisation options are open to all of our users – none are tied to gender.
When you're happy with your choice, hit the thumbs up icon.
If you've chosen incorrectly, you can select back at any point to either return to the previous menu, or exit avatar customisation without saving.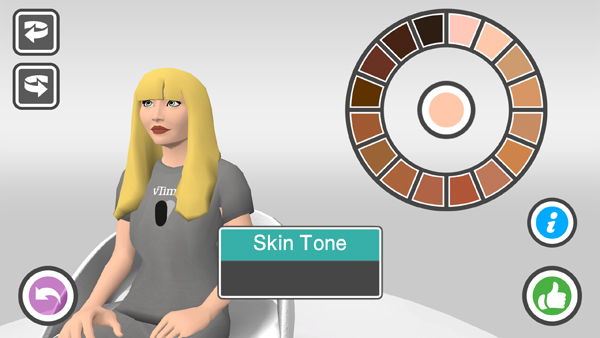 Skin tone's pretty simple, just choose the tone you feel is most like your own.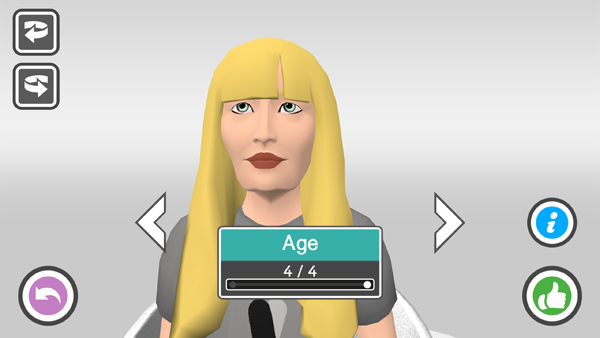 We've added the ability to age your avatar. Select Age, and choose one of four options.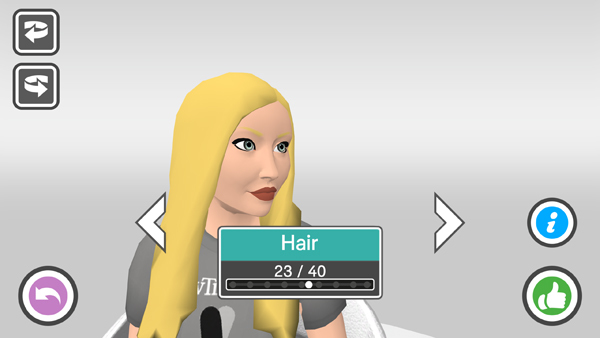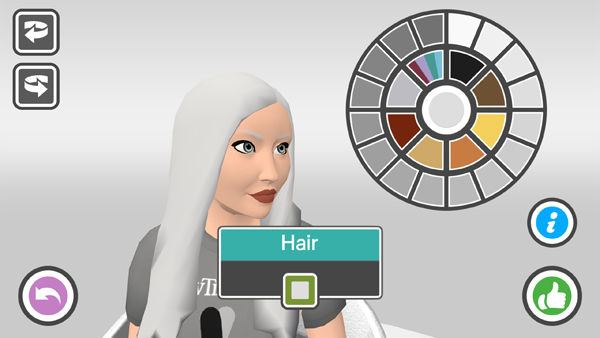 For customisation options such as eyes, hair, and eyebrows, you'll be asked to choose your style and the colour separately.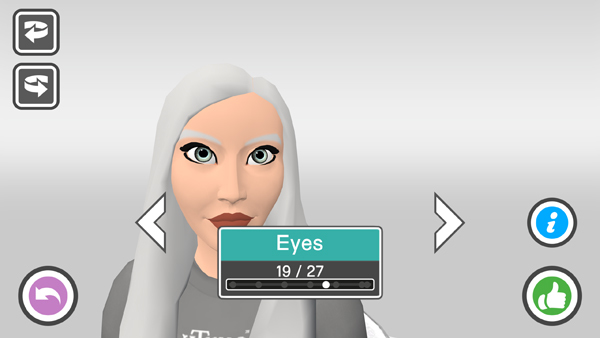 In the Eye menu tab, you can define your eye shape, and also choose a different colour for the outer and inner iris, as well as choosing whether to add definition with eyelashes.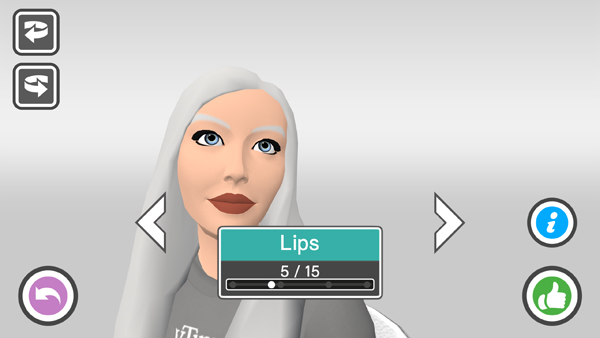 Then it's on to details like nose, lips, eye shape, ears, cheeks, jaw and face length. With millions of bespoke combinations to choose from, you can make your avatar look more like you than ever before.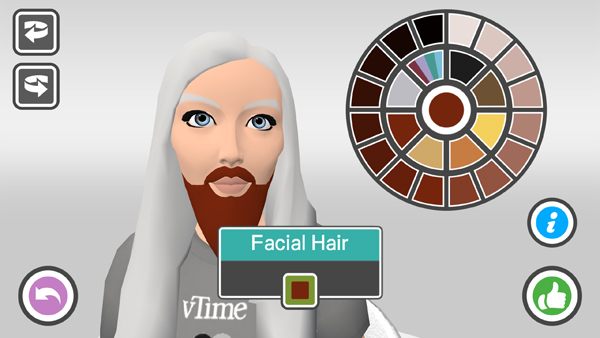 Not forgetting facial hair. Again you choose the style and colour separately. There's also a tab at the end for stubble rather than a full beard.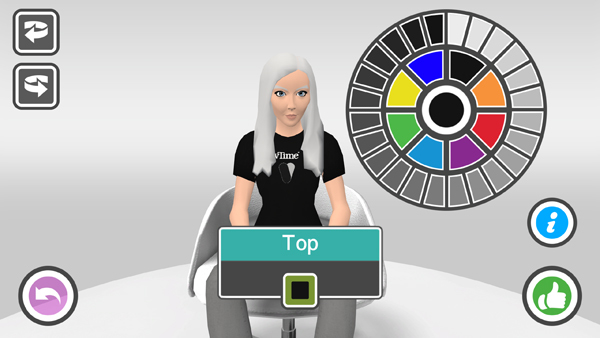 When you're happy with the facial customisation options, select back, and head to the clothing tab to choose an outfit for your avatar. For each clothing category, choose an item, and then select a colour and pattern to make it your own.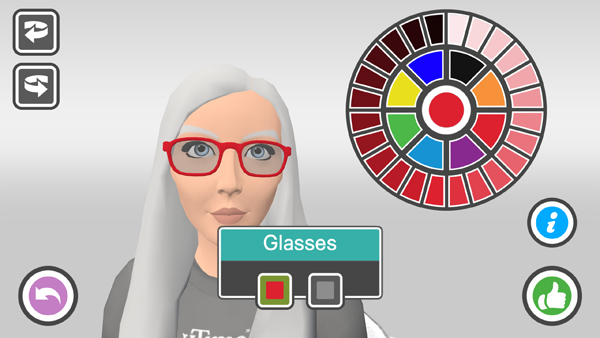 If you wear glasses, you can choose frame style, frame colour, even whether your lenses are tinted or not!
There are random options for both face and clothing, so if you don't have time to customize your avatar, it's as easy as selecting one of these options.
When you're happy, select the thumbs up icon, and it's time to pose for your profile picture.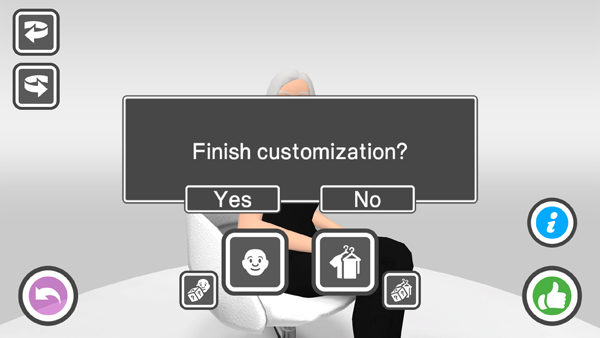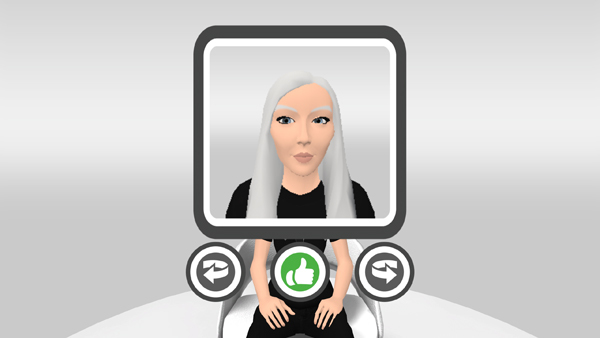 You're now ready to see the unique faces of your vTime friends!
See you in vTime!
---