---
Key information
Job title: Senior Producer
Reporting to: Product Development Director
Employment Type: Full time
Salary: Competitive
Start date: Immediate
Location: vTime HQ, The Baltic Triangle, Liverpool - Remote Working during COVID19 restrictions.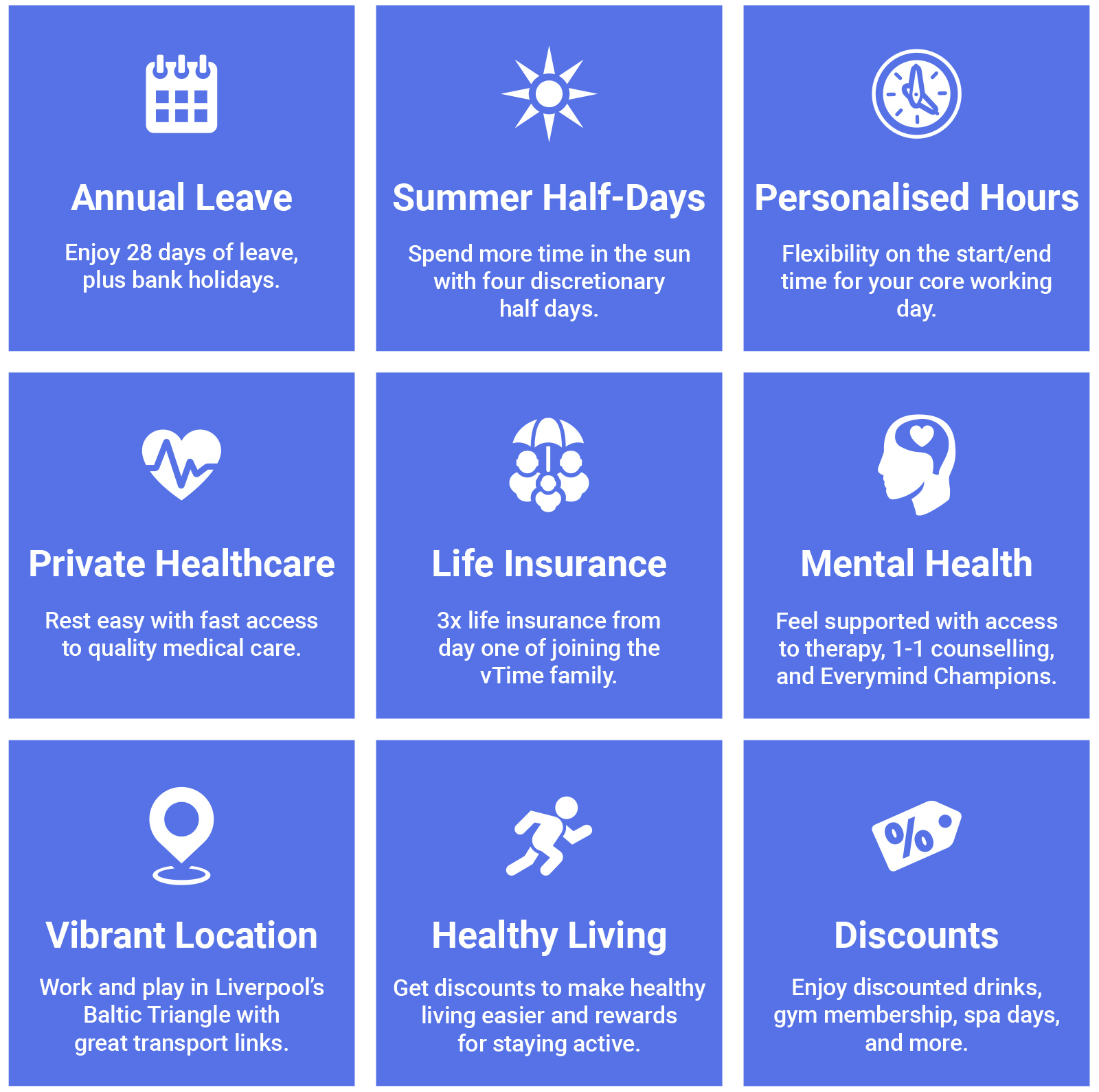 ---
About the Role
Summary
We're looking for an experienced Producer to help us build stunning applications and experiences. You'll work closely with our code, design and art teams to bring our state-of-the-art technology to life, maximising performance and visual impact.
Responsibilities
Oversee development of vTime to ensure quality and timely delivery
Act as liaison between the development team and the board, communicating company strategy to the team while reflecting the state of development to the company board
Develop and maintain schedules and reporting using JIRA
Ensure timely delivery of milestones and other agreed deliverables
Oversee QA processes to ensure delivery of the requisite quality
Arrange and oversee user testing and focus groups, if applicable
Arrange and oversee the localisation of vTime features and services
---
About You
Abilities
You will:
Manage production on multiple concurrent projects
Be willing to learn, teach, and be adaptable
Have good social skills
Be highly organised
Be able to work both independently and collaboratively in an agile environment
Have strong attention to detail
Be solution-oriented
Enjoy working in a fast-paced studio
Have excellent communication skills, able to effectively convey technical information to a broad range of stakeholders.
Knowledge and experience
Things you must have:
At least 3 years experience working as a Producer or similar higher-level Production role.
Worked on a full project life cycle, from concept to release and post-launch service.
Track record of delivering high quality consumer products
Experience owning and maintaining a product backlog
Good working knowledge of project management methodologies
Ability to motivate and excite all members of the development team
We'd be impressed if you had:
(the following skills and knowledge are desirable but unessential)
Experience with Unity development
Experience with multi-platform products
Experience in VR / AR products
To apply, please send a CV (curriculum vitae) and cover letter to jobs@vtime.net with subject line 'Senior Producer'. Successful applicants will be invited to be interviewed remotely while the pandemic lockdown is in effect.

---
About us

vTime is a global leader in XR, creating innovative and engaging experiences and technology in all the new realities - virtual, augmented and mixed.

But, most of all, we're all about people. People have been our focus since our formation in 2013. Our goal has been to transform and disrupt the way that people around the world meet, communicate and share experiences in XR. We believe XR is the future and we intend to shape it with our vision.