---
Key information

Job title: Lead Programmer
Reporting to: Technical Director
Employment Type: Full time
Salary: Competitive
Start date: Immediate
Location: vTime HQ, The Baltic Triangle, Liverpool - Remote Working during COVID19 restrictions.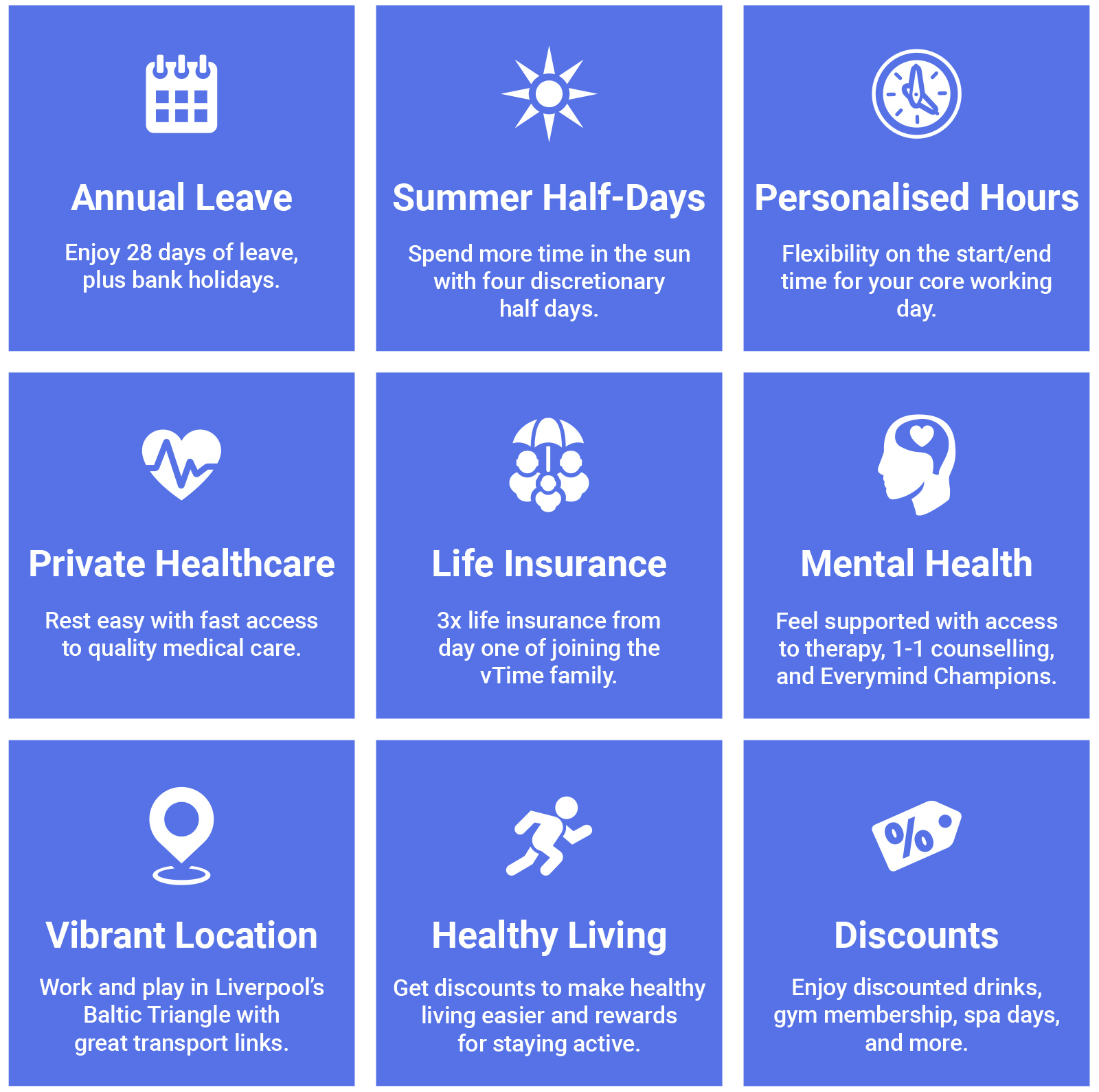 ---
About the Role
Summary
We're looking for an experienced lead programmer to help us build stunning applications and experiences. You'll work closely with our development, design and production teams to bring our state-of-the-art technology to life, maximising performance and visual impact.
Responsibilities
Provide leadership and technical oversight for a variety of development projects.
Supervision of project delivery and communication of its progress to stakeholders
Evaluation and promotion of new techniques within the Company
Work with the technical directors and production team to design, plan and implement development projects.
Work closely with the development team to provide leadership, guidance and mentorship to maximise performance and ensure good practices and high quality across the board.
Take advantage of new and improved techniques and technologies, and provide a framework for the future of vTime's tech.
Liaising with suppliers, recruiters and educational organisations on behalf of the Company.
Providing documentation and support for the above
Any other work as agreed with the Technical Director, CEO or MD.
---
About You
Abilities
You will:
Be willing to learn, teach, and be adaptable
Have good social skills
Be able to work both independently and collaboratively in an agile environment
Have strong attention to detail
Be solution-oriented
Enjoy working in a fast-paced studio
Have excellent communication skills, able to effectively convey technical information to a broad range of stakeholders.
Knowledge and experience
Things you must have:
At least 3 years experience working as a lead programmer or similar higher-level technical / leadership role.
Excellent skills in C#, C/C++ or a similar programming language.
Demonstrable experience with the Unity engine
An ability to innovate on existing and new technologies in order to maximise the impact of vTime's technology.
We'd be impressed if you had:
(the following skills and knowledge are desirable but unessential)
Experience writing in one or more assembly languages.
Experience writing to OS or hardware APIs.
Experience interfacing C/C++ to higher-level languages.
Experience of test driven development
Experience with VR / AR
Experience with project management processes & tools e.g. JIRA
Experience with CI technologies such as Jenkins
Experience with machine learning technologies
Experience with web development technologies
To apply, please send a CV (curriculum vitae) and cover letter to jobs@vtime.net with subject line 'Lead Programmer'. Successful applicants will be invited to be interviewed remotely while the pandemic lockdown is in effect.

---
About us

vTime is a global leader in XR, creating innovative and engaging experiences and technology in all the new realities - virtual, augmented and mixed.

But, most of all, we're all about people. People have been our focus since our formation in 2013. Our goal has been to transform and disrupt the way that people around the world meet, communicate and share experiences in XR. We believe XR is the future and we intend to shape it with our vision