---
Key information

Job title: Machine Learning Research and Development Engineer
Employment Type: Full time
Reports to: Lead Machine Learning Research and Development Engineer

Salary: Depending on experience
Start date: Immediate
Location: vTime HQ, The Baltic Triangle, Liverpool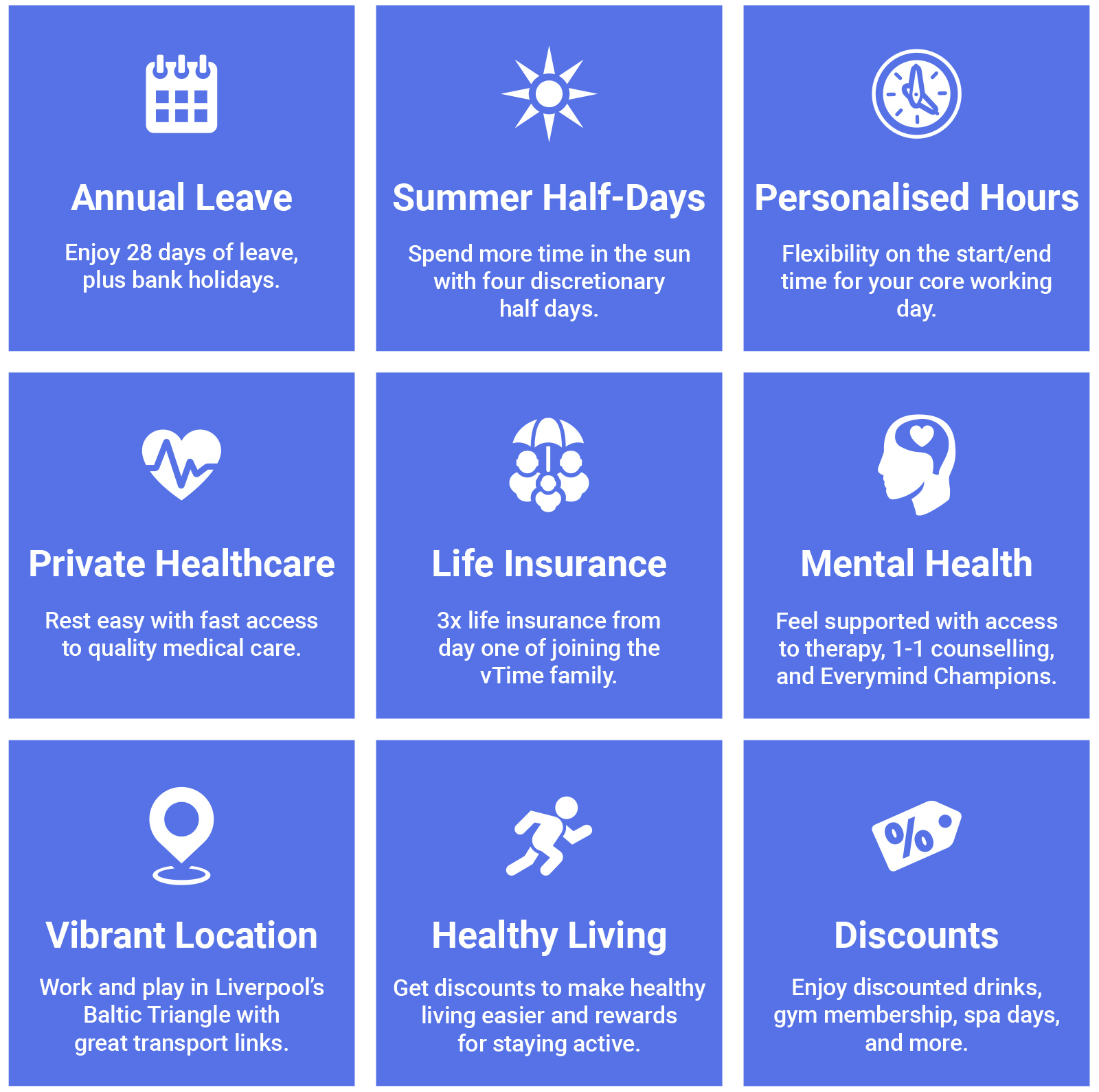 ---
About the Role
Summary
We're looking for an experienced Machine Learning Research and Development Engineer to help us build stunning applications and experiences. You'll work closely with our development, design, and production teams to bring our state-of-the-art technology to life, maximising performance and visual impact.
Responsibilities
Design and train models for virtual reality applications.
Find and adapt suitable existing models.
Find suitable training data sources, gather data, and build data preparation pipelines.
Identify existing vTime features or products that can be improved with machine learning.
Identify new features or products that may be made feasible with machine learning.
Stay up to date with research literature.
Assist in the deployment of models on mobile devices or on cloud services, and maintenance of deployed systems.
Other related tasks.
---
About You
Abilities
You will:
Be willing to learn, teach, and be adaptable
Have good social skills
Be able to work both independently and collaboratively in an agile environment
Have strong attention to detail
Be solution-oriented
Enjoy working in a fast-paced studio
Have excellent communication skills, able to effectively convey technical information to a broad range of stakeholders.
Knowledge and experience
Things you must have:
Experience with PyTorch or another deep learning framework
Strong skills in Python or C++
Knowledge of the Linux/Unix command line
An ability to innovate on existing and new technologies in order to maximise the impact of vTime's technology
We'd be impressed if you had:
(the following skills and knowledge are desirable but unessential)
A research degree in machine learning or a closely related field
Experience using and adapting state-of-the-art models either from academic papers or from publicly available implementations
Knowledge of Git
Knowledge in some of the following: object detection/segmentation, transfer learning, autoencoders, GANs, transformers, ensemble learning, reinforcement learning, domain adaptation, zero-shot learning

To apply, please send a CV (curriculum vitae) and cover letter to jobs@vtime.net with the subject line 'Machine Learning Research and Development Engineer'. Successful applicants will be invited to be interviewed remotely.

---
About Us
vTime is a global leader in XR, creating innovative and engaging experiences and technology in all the new realities - virtual, augmented, and mixed. But, most of all, we're all about people. People have been our focus since our formation in 2013. Our goal has been to transform and disrupt the way that people around the world meet, communicate and share experiences in XR. We believe XR is the future and we intend to shape it with our vision.